Affiliate marketing is an excellent way to make money blogging. However, it could become overwhelming in the beginning. If you're only just starting out, these affiliate marketing tips for beginners will help you maximize your chances for success.
Affiliate marketing allows you to start selling on your blog right away without having to go through the tedious task of creating your own products.
However, you can expect some information overload in the beginning, with many affiliate marketers giving different and sometimes conflicting advice.
Today's article lists down affiliate marketing tips for beginners to increase your chances of succeeding at this highly profitable undertaking.
Note: If you want to learn the basics of affiliate marketing, read this article first.
But first, how would you like to learn more ways to make money online?
100% free advanced training to get you started. Enroll now! >>
Affiliate Marketing Tips For Beginners
Affiliate marketing will teach you how to sell.
When you do affiliate marketing on your blog, you learn a lot about what makes a product good and what makes it exceptional. You get a feel for what your audience looks for in a product—what features they like, what features they ignore, and what features are deal-breakers.
In addition, you learn how to build mutually beneficial, long-term relationships with merchants, affiliate manager (from your affiliate network), your customers, and other bloggers in your niche. This is an invaluable skill to learn early on because the sales process is about the relationship you build with others.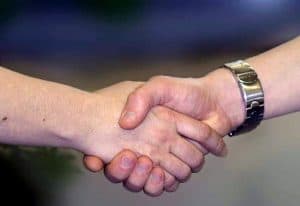 Remember: If you can sell an affiliate product, you can sell your own products.
Bear in mind that you don't own the affiliate product.
Yes, affiliate marketing can be lucrative, but only as long as the affiliate program runs smoothly.
Merchants can change their product offerings, phasing out products while introducing new ones. They can also change how much they pay you per product or even change the whole affiliate scheme.
When that happens, it's quite possible to lose an income stream in an instant.
Granted, it's incredibly rare for this to happen, especially when you've chosen affiliate products that are popular and are profitable for the merchant as well. But it doesn't hurt to prepare for the unexpected to happen.
Remember: Selling affiliate products carries its own inherent risk.
Establish a good relationship with your affiliate manager.
You don't have to be an ass-kisser to build rapport with your affiliate manager. Maintaining consistent communication, being trustworthy, and acting professional all go a long way to getting on your affiliate manager's good side.
Affiliate managers are an immense help, especially at the start. They'll know much more about the product and the best ways to sell it. Affiliate managers would also have the latest news and developments about the product. Plus, if you encounter any problems, they're the best people to help you.
Once you observe consistent success with a particular affiliate program, and you have a better performance than other affiliates, it's possible to ask for a higher commission. If you're only just starting, you may not be able to ask for a higher commission upfront, but keep in mind that you can ask for it down the road.
Remember: Affiliate managers can help your business succeed. Nurture them.
No one is born an expert in anything, especially affiliate marketing.
It takes a lot of learning to be one. Start training today! >>
Don't spread yourself too thin.
It's common practice for affiliate marketers to promote a number of products on their blog. However, it's usually best to have one or two main products that you promote the most vigorously.
Trying to give the same amount of focus to all of your products sets you up for failure; your blog content will lack coherence and confuse your readers.
Prioritizing a couple of products increases the likelihood of success at promoting these products. Having certain products to focus on helps you to control the direction of your blog content and your promotional emails to your subscribers.
This doesn't give you the license to just sign up for all the affiliate programs you can and then neglect them. Hold up your end of the bargain and promote all the products you signed up for. Just bear in mind that having one or two products to focus on will make your promotional efforts for everything else more effective.
Remember: Focusing most of your efforts on one or two main products is more efficient than trying to sell everything.
Don't rely on banner ads.
Most affiliate programs that you sign up for will offer banners that you can add to your blog with your affiliate link. While it's certainly not a bad thing to do, banner ads aren't as effective as placing the links inside your content or in your emails to your mailing list.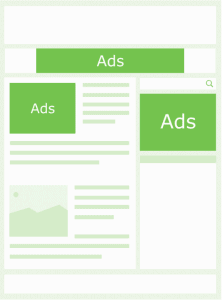 The problem with banner ads is that they look too much like Google AdSense ads, which people who browse the internet often have learned to just ignore. Plus, affiliate links that have added context to it entices readers to click much more than standalone ads.
Remember: Banner ads are good, but in-text links and promotional emails are better.
Build (and grow) your email list.
"The money is in the list."
You've probably encountered this internet marketer's adage a hundred times, along with "content is king."
But it's a popular adage for a reason.
Affiliate links in your content do get clicks and sales. But getting your links in front of your email list is a more personal way to promote your affiliate product to your subscribers. If you've been taking care of your subscribers by providing quality content, they're more likely to believe you when you explain the benefits of your affiliate product.